Do you find Amish lifestyle and culture fascinating and would love to learn about it? Well, there are quite a number of TV shows that can help you with this. This article brings to you 7 awesome TV shows about Amish culture and lifestyle that you should definitely check out if the subject interests you.




So, without further ado, here are the 7 best TV shows about the Amish:
Breaking Amish
This definitely is the most popular show about the Amish lifestyle. It is a reality TV series that aired on the renowned American television network, TLC, from 2012 to 2017. It basically focuses on 5 young Amish adults who leave their Amish communities and move to New York City to experience a completely different lifestyle.




The 5 eventually have to decide whether to return to their communities or remain in the city and risk being permanently shunned by their friends and families from their respective community.
The characters in the TV shows also face several challenges as they adapt to their new environment and have to deal with several issues relating to work, romance, lifestyle etc.
This is definitely one Amish show you must watch if you find the lifestyle fascinating, and it remains one of the best shows on the subject.
Amish Mafia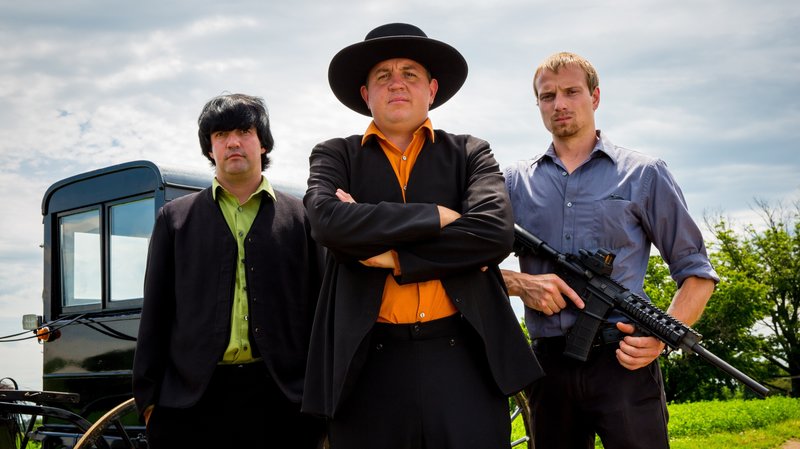 Want an Amish show with some intriguing drama and a little violence? Then Amish Mafia is definitely the show for you. It is a show that doesn't only focus on Amish culture and lifestyle but also on inner-community politics.




The show is about a group of Amish Mafia led by Lebanon Levi, who does everything possible to maintain the peace in its community. The principal goal of the mafia group is to maintain the integrity of the community and protect it from outsiders that are attempting to destroy its heritage.
Unfortunately, the group also has to deal will a huge backlash within the community that stems from criticism of its method of operation.
This show, which premiered in 2012 and ran for 4 seasons, is definitely one of the most entertaining options for you if you're into Amish culture.
Vanilla Ice Goes Amish
If you would like to see the Amish community from the eyes of an outsider then there is no better show to see than Vanilla Ice Goes Amish. This show follows the misadventure of one-time hit rapper, Vanilla Ice, as he temporarily resides in one of America's biggest Amish Settlement and also tries to be integrated into the community.




It is definitely an eye-catching show with regards to culture clash, but all in all, it is entertaining and quite educative.
Amish: Out of Order
Guess there is no better source for Amish information than from the mouths of ex-Amish residents.  This show basically focuses on a group of friends who are trying to be integrated into a new society after abandoning their Amish community.
The group's leader is Mose Gingerich who helps new Amish deserters by helping them get jobs, accommodation, and cars.
This TV show, which is still going on strong after making its debut in 2012, is definitely one of the best Amish shows on television and one you mustn't miss if you find Amish culture fascinating.
Amish in the City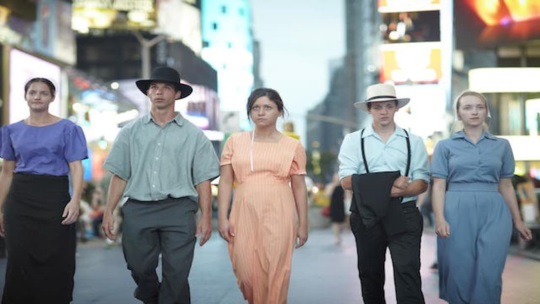 Want to know what happens when a group of Amish teens are put in a house with six non-Amish teens? Well, then you must definitely check this show out. Well, while its premise seems outrageous, the show itself is quite entertaining and insightful.




The show aired in 2004 with just 9 episodes and wasn't further renewed. Despite that, though, it is one of the best Amish shows out there.
Haunting Amish
If you're intrigued by Amish culture and also love to watch horror shows, then this is definitely the best option for you. Haunting Amish airs on the Destination American network and is about some of the most haunting tales from the Amish community.
It deals with several elements including ghosts, spirits, and even demons. So be ready to watch this through you trembling fingers as it can be very scary at times.
Return to Amish
This is a spin-off of the hit Amish TV show, Breaking Amish. It focuses on some of the characters in that show like Jeremiah, Abe, Sabrina, and Rebecca. It is basically about their re-acquaintance with Amish culture and their reactions to life-changing situations.
It may not be as good as the original show; it does, however, have some entertaining aspects that you should look forward to.